WHAT DEVELOPMENT IS TO US
The story underlining the international development system does not resonate with us. The narrative is based on a narrow and potentially dangerous view of 'development', glorifying economic growth to the detriment of other – often conflicting – aspects. In particular, we object to the fact that 'youth' are typically viewed purely as beneficiaries of development programs, and efforts to encourage their participation in development processes tend to be tokenistic.
The name 'Recrear' suggests our vision to 'bring fresh energy' to research and community development with young and innovative ideas.
Recreate can also mean to play – think of the word recreation.
Our projects aim to be energizing and fun.
(https://www.vocabulary.com/dictionary/recreate)
We have no predetermined recipe for how to 'fix the world' – instead, we believe a change of values, attitudes and behaviours can lead to a different type of development.
To build communities that can enact positive change, we need to first of all enlarge the collective space to listen, feel and be with each other differently.
To us, 'development' is about deepening our connection with ourselves, each other and the world around us.
Within us there is all sorts of wisdom, and we believe civil society has a crucial responsibility – and indeed a great opportunity – to create spaces to share stories and experiences which promote alternative ways of being.
We offer something different from the usual 'needs assessment' or 'blueprint' evaluation in the sense that we dig much deeper into young people's hearts and souls. Through the process of telling and sharing stories, we are connecting to others and to communities – in this way people mobilize to create shared visions. By understanding young people's diverse experiences and values, we are creating spaces for collective action.
It's easy to talk about youth as 'actors of the future' or 'catalysts for change'. Yet none of this says much about who they are. Nor does it recognize young people in all their complexity and wonder.
In our work we have learned that young people are. . . all different.
So we try to be conscious of this in everything we do, from framing conversations to sharing stories.
PARTICIPATORY ACTION RESEARCH (PAR) A LA RECREAR
'Research' is a way of making sense of the world around us.
But is there only ONE world? WHO decides what the world looks like?
'Participatory' research is about doing research WITH people, rather than ON people.
The term 'research' makes us think of exploration, reflection, 'thinking' – so why 'action'?
'Action' suggests that research findings are meant to be put into motion.
Research is not about shiny publications.
Research is not something abstract, to be undertaken purely for academic purposes.
It is the launchpad for inspired collective action, action that changes our day-to-day realities.
PAR 'seeks to bring together action and reflection, theory and practice, in participation with others, in the pursuit of practical solutions to issues of pressing concern to people, and more generally, the flourishing of individual persons and their communities.' ( Peter Reason and Hilary Bradbury, 2001, p. 1).
Recrear specializes in youth-led Participatory Action Research.
For us, 'Research' is the process of learning about young people, with the full participation of young people.
There is no 'researcher' and 'researched': we create processes where research is carried out in communion, and all participants are responsible for defining the scope, approach and 'results' of the research.
We use PAR (a la Recrear) as a methodology to uncover and deconstruct the deep-rooted values, attitudes and behaviours that underlie the development processes experienced by the communities we work with.
PAR allows us to forge spaces to re-create the experience of being together with others, across borders.
Our research model provides a space for socializing ideas, making connections, and generating networks.
We believe that challenging our beliefs, attitudes and behaviours is the most powerful way to create more transformative and sustainable change in the long-run.
We think that for research to be meaningful, it should be engaging and fun. We work with creative techniques because creativity is magical. We want to spark magic between people so that our relationships and connections can deepen.
Our research creates a space for young people to reflect on their experience, and on their role in the community. The objectives of our work are to:
Learn about young people's inner and outer experiences;
Connect youth with one another and with change-making organisations in their community;
Create a space to reflect and have 'deeper' conversations, triggering personal transformation;
Encourage young people to take initiative;
Support organisations to listen to youth and work with them to co-create impactful and long-lasting community projects.
HERE ARE SOME SNAPSHOTS OF INSPIRING IN OUR WORK: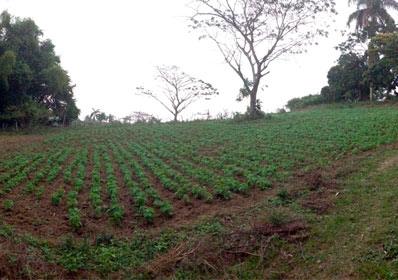 A conversation to realize that everything is interconnected.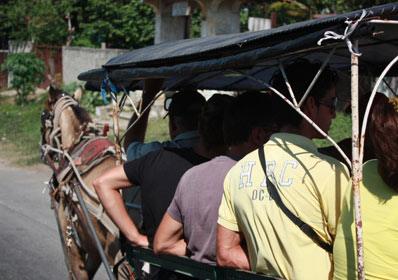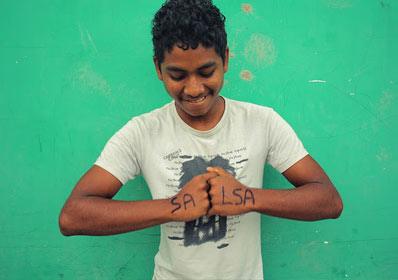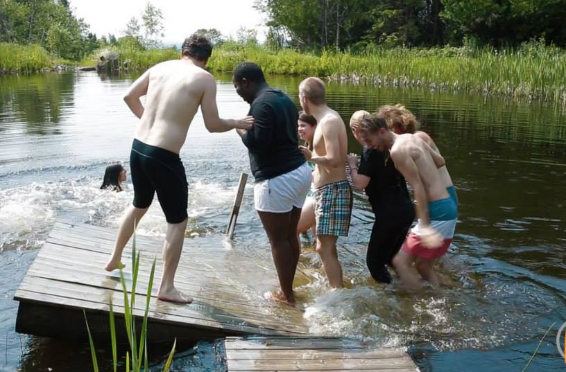 Young people hold a vision for change – we help them articulate that vision
We believe that young people must first have the time and space to shape and share perspectives. Using fun techniques, we provide an open, comfortable environment for young people to get energized, reflect on themselves and their communities, and exchange ideas and experiences. By taking time to think and share together, our projects help young people to develop their own vision for creating change in their communities.
Young people have the knowledge and confidence to contribute to the development of their communities – we support them to unleash this knowledge and confidence.
The next step is to empower young people to act on their vision for change. In order to do this, we believe that young people must understand the mechanisms of the development process. As such, we facilitate a dialogue between our development partners and young people so they can become familiar with how organizations work.
But having this understanding is not enough. Young people must believe in themselves and be inspired to participate. In order to instill these sentiments, we engage young people in activities to build leadership, promote empathy, and highlight the importance of what they have to teach and exchange with others. When youth feel confident about their ability to contribute to society, they will be empowered to act.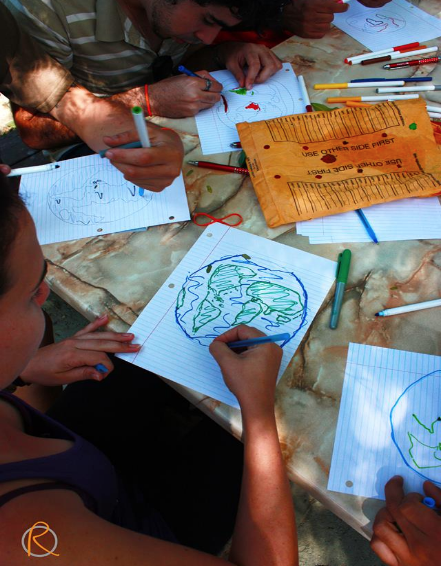 We believe that development actors must understand 'where young people are coming from'.
Through collaboration with local youth and Recrear, development partners learn what is important to young people in the communities where they work, enabling them to implement more informed initiatives, which become more relevant, effective and sustainable projects.
Ultimately, we work to ensure that youth can realize their visions for change with the support and guidance of development actors.
Development actors need to involve and consult young people – we work with them to make sure this happens.
THE METHODS WE LOVE TO USE