Dance, theatre, storytelling are a few of the methods young people use to express themselves. What if you could find all these techniques in one place? That place is the Recrear Research Lab – a repository of fun participatory action research techniques inspired by the coolest youth projects around the world. We hope you will enjoy it, share it and publish with us!
Organizational Contributers
Ready to publish with us?
Why share your research technique?
Recrear is moved by the creative energy of its community. If you believe in the power of art to build community and inspire social change, share your technique with us. You will contribute to the training of young researchers around the world and be part of a community that believes young voices should be part of the development process.
Submit your research technique with our step-by-step template. Our awesome and experienced editors will reach to you to get to know you and your technique, help adapt it and wupti, you are ready to get published.
Recrear's vision puts young people first. We believe co-creation is key to designing holistic, impactful and sustainable development projects. If you share our vision and have a technique in mind, publish with us! We will give you full credit, and you will help us build a more inclusive and creative development model, one technique at a time.
Denisse
Denisse is an Ecuadorian young researcher raised in Peru and based in Toronto. Her research explores how art, new media, folklore and storytelling can be leveraged to include more voices in activism, community-led development and education.
She is very passionate about creative research methodologies that decolonize our minds and help us embrace diverse ways to know and experience the world. Denise is one of the editors of the Research Lab and the project manager of the Bathroom Research.
Superpowers
Denisse is an unstoppable dancer with an incredible appetite for arepas. Her partner in crime is the avocado, which she loves to hug.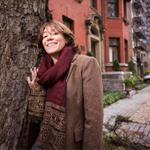 Gioel
Gioel is the director of the research team at Recrear. This team is Recrear's right brain, in charge of developing Recrear's methodologies and projects.
Gioel works to make youth's experience and voice part of international development logics. Gioel is also a PhD candidate at the Institute of Development Studies at the University of Sussex, UK. Through a case study of Colombian youth organizations, Gioel's PhD project explores how different funding models affect organizational culture as well as the quality of social organizations' internal and external relationships.
Superpowers
It is rumoured that Gioel was the inspiration to one of the big hits of late 90's "I'll fly with you", as she anytime, anywhere, makes anyone fly high in a show of acro-yoga.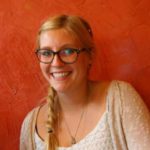 Anna Wohrlrab
Anna grew up in a small town in Germany, but she has been on the road since she was 17. She loves Latin America, and has an amazing capacity to pick up accents and slang from almost anywhere. Probably because of this talent she decided to earn a master in 'conference interpretation' in Cologne, Germany. She interprets her way between German, English and Spanish. She's spent the last couple of years working as a German teacher at a Red Cross refugee camp in Cologne, as well as teaching conflict resolution for Global Majority at Rancho Cielo, a school for at risk youth.

Superpowers
Anna is an everyday singer - she sings when she is happy, and she sings when she is sad, so she can be happy again. She loves music and plays a bit of every instrument in her sights.
Want to experience the lab in action?
Magnify Conference
Dive into Participatory Action Research through our conference – Two weeks to learn, live and share with 20 social innovators from all over the world.
Action Research Training Courses
Join one of our action research trainings or discover how to adapt the training to the needs of your community, university or organisation.
Youth-led Development Programs
We assist you to co-design programs and workshops adapted to the needs of the youth of your community, university or organisation.
Get #ResearchLab updates about techniques, trainings and more!