Moving Inward
Our new online Creative Movement and Physical Theatre Series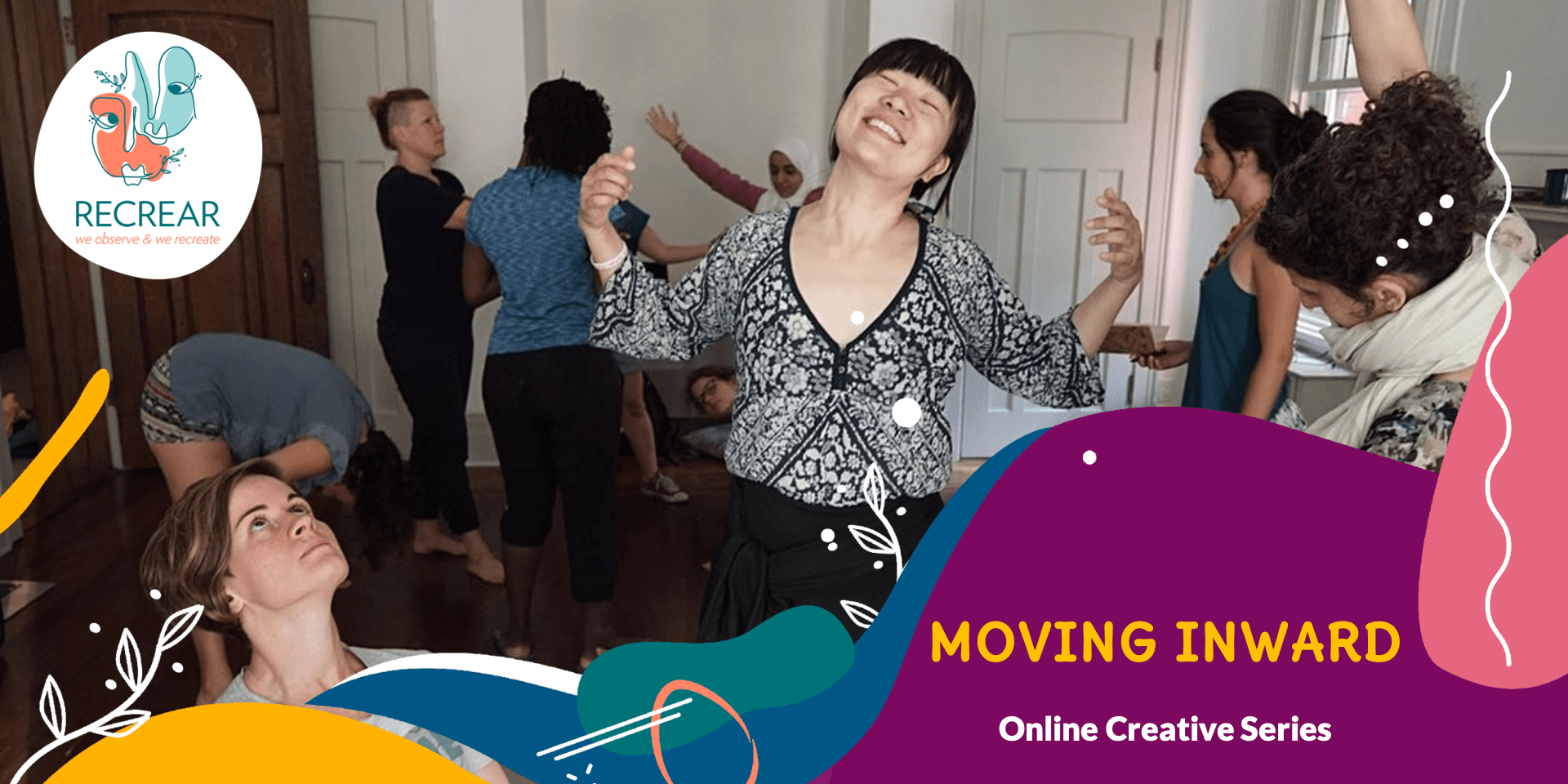 I practice dance and creative movement to connect to what's in my body and transform it.
Dancing moves my energy, opens new spaces, surfaces hidden patterns and accesses knowledge that resides in the body. By engaging with my dance practice more profoundly, I learned that our bodies contain a lot of wisdom and that if we listen carefully, they can tell us a lot about ourselves and our world. I learnt that we can tacitly internalize beliefs, norms and structures, including systems of oppression. Observing and transforming all of that within us helps us understand it and change it at a more systemic level.
When the Covid-19 crisis became part of our reality over two months ago, we were just in the process of finalizing our internal review at Recrear. When we got together with our visioning team to close the process, we asked ourselves what we could offer as a community during this crisis. As the majority of us were entering lockdown, we knew we wouldn't have been able to run our presential programs. We decided to organize online sessions instead.
When we took this decision, I knew it was an opportunity for me to challenge myself to share my experience from many years of engaging with dance and movement practice. Inspired by what I learn every day from incredible dance teachers and mentors, in our Moving Inward sessions, I try to craft explorations that allow us to connect with our bodies through guided movement. In these journeys, we explore themes such as our internal dialogue and emotional or mental patterns. These sessions are designed to open space inside, observe our embodied responses, connect to our inner knowledge and give it an expression.
At Recrear, we value learning and generating knowledge using different faculties, such as rational, embodied and emotional. We have been spending a handful of years experimenting together what it means to accompany one another in our journeys through learning about ourselves and the world around us.
We infuse our research practices with creative and reflective methods aimed at deepening our inner and collective understanding. Those methods not only bring our explorations to a much deeper level, but also to access imagination, transformation and co-creation to engage more meaningfully and expansively with each other and our work.
Creative methods allow us to observe norms and structures deposited in our unconsciousness, find the roots of beliefs and the traces of traumatic experiences inscribed in our bodies. More importantly, they permit for new energy and imagination to nourish these demanding explorations. They help us to become more aware of unhelpful norms, beliefs as well as traumas. Once these are surfaced, we can focus on transforming them.
Today we are starting with a new series of Moving Inward sessions, this time bringing together movement and physical theatre, which will be co-facilitated by my colleague Liv. I couldn't be more excited to start a new series to deep dive collectively and I couldn't be more grateful for the people at Recrear and our extended community for accompanying these explorations with curiosity and an open mind.
For anyone craving an intimate collective space to reflect creatively on everything that's moving within and around us, this series is for you.
This Movement and Physical Theatre series will run for the whole month of June, every Friday, in parallel to the Painting and Creative Writing series happening every Tuesdays.
You can register here:
Moving Inward – Movement and Physical Theatre – Fridays 11am Colombia / 5pm Uk
Going Inward – Painting and Creative Writing – Tuesdays 10 am Colombia / 4pm UK
What people say about this series:
"The Recrear Moving Inward sessions have been really enriching and have brought me a lot of joy in this strange and often lonely time. The facilitators are skillful, warm and wise and the participants, spread around the globe, have been so open with each other in our brief time together. I would encourage anyone to join a session if you have time and are curious. There's very little pressure to share, so the experience can be as safe and easy as you need it to be, or can be more challenging/vulnerable if you're ready for that. Seeing rows of friendly smiles from around the world has done my heart good."
"The moving inward sessions have helped me to connect with myself – they have always led to interesting reflections or realisations."
About the author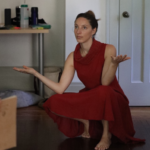 Fia is the Director of Strategy and Learning at Recrear, she has been dancing since she was a kid, training on different styles, from ballet to contact dance. She is currently training in contemporary dance. She loves to infuse movement in her participatory research and facilitation practices.